S33 Chair
Designed by Mart Stam
The S33 Chair by Mart Stam was the first cantilever chair design in furniture history.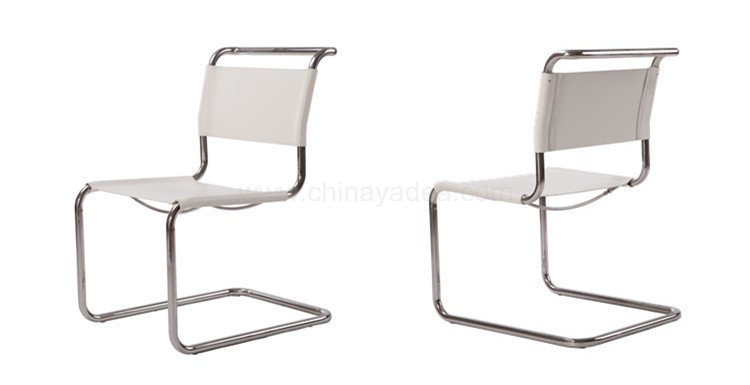 They were used for the first time in 1927 in the Weissenhof-Siedlung in Stuttgart. Mart Stam began experimenting with gas pipes in 1925. He connected the piping with flanges and developed the principle of cantilevering chairs that no longer rest on four legs. It's a beautiful Leather Dining Chair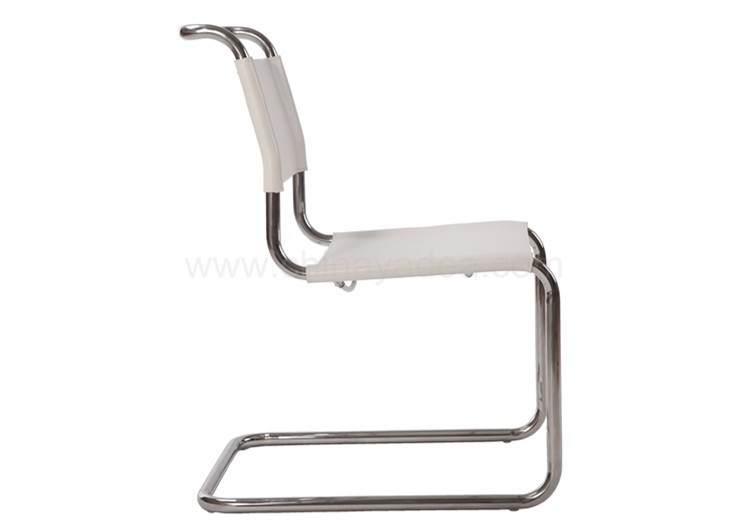 Interestingly, at the time, Stam was not that interested in the flexing effect of bent tubular steel, a technique that would soon become instrumental in the Bauhaus school of design. Initially, his focus was on the simplicity of the form, which perfectly fit in with the modern buildings of the time.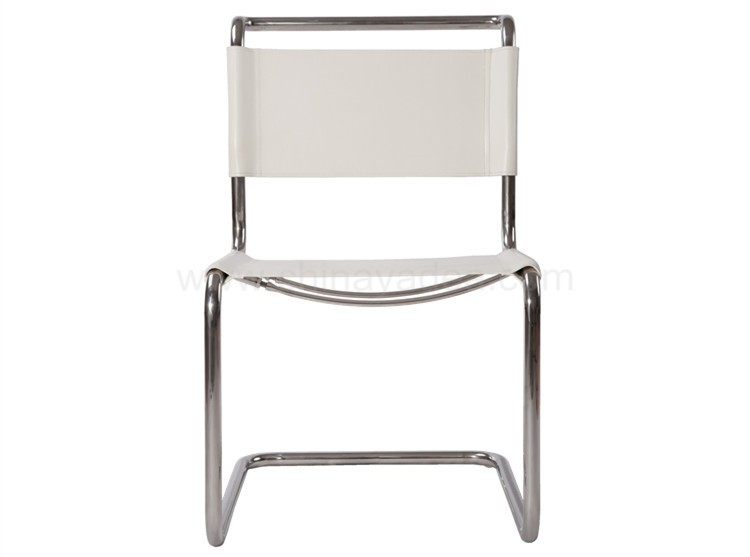 About Us:
Shenzhen Yadea Furniture Co., Ltd. is a dedicated manufacturer of very high-quality 20th century modern classic design furniture. Yadea was established in 1998 - making us one of the oldest suppliers of this style of furniture in China. Yadea provide many kinds of furniture,like Leather Dining Chair,Bar Chair,Lounge Chair,Sofa,Coffee Table,Bench And Bed and so on.
FAQ:
1.What is the minimum order quantity?
Regular model and color,MOQ is 1.
2.How can i pay the order?
We accept bank transfer,Paypal(small order),western union
3.How long is the delivery?
Normally production time is 15-30 days.Full container order with assorted items and color require 30 working days.Small order 15-25 days
Shipping time 30 days to port in West Europe and East coast of North America.15 days to Australia and west coast of North America.7 days to port across East and south Asia area.
4.Should i worry about the customs issue?
NO.We have been involved in the business since 1999.Experienced in exporting these replica furniture and the cargo will reach you in good condition
5.How do you ship the order,by air or sea?
Normally by sea,though slower than by air,but saving money.
6.Can i get my money refund if i receive a defect chair or Sofa?
YES.You will be refund if the furniture is broken.2 years warranty period.
7.Do you have showroom where i can see and touch the furniture?
YES,Our showroom address:4B building,228 Industrial area,Xinyi Rd,Heng gang town,Long gang district,Shenzhen city