PK9 Chair
Poul Kjaerholm
The PK9 upholstered armless office Lounge Chair was designed by Poul Kjaerhol for Fritz Hansen in Denmark. A simple classic design is elevated to the next level with the rich Leather upholstery options. The base of the Leather Lounge Chair is in satin brushed stainless steel.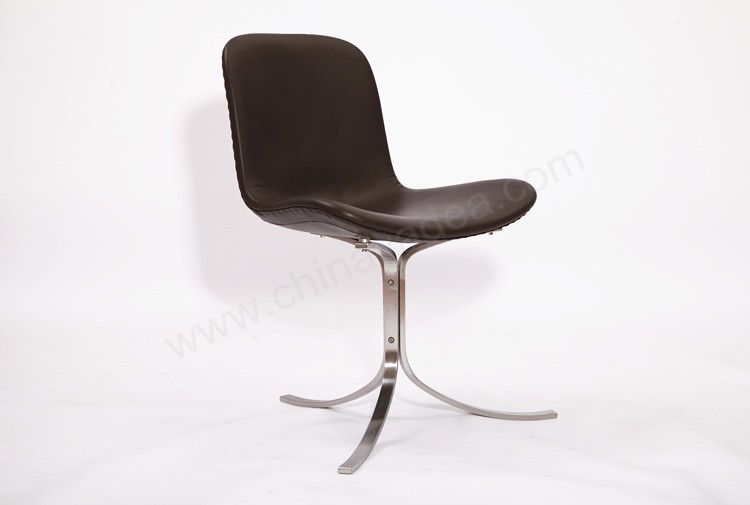 The PK9 is a side Modern Lounge Chair also known as the Tulip chair due to its unique shape. The shape characterized by the three pieces of satin-brushed stainless steel that act as a column, a set of legs and carriers of the leather seating element. The story of the design is about Poul Kjaeholm`s uncompromising quest for the perfect shape. The inspiration for the shape of the shell comes from the imprint of his wife`s, Hanne Kjaerholm, behind in the sand on the beach. Later, during the design process, Hanne Kjaerholm sat in boxes of clay to find the most optimal and comfortable solution. The PK9 chair is fully upholstered in a limited selection of leather, the base is made of satin brushed stainless steel.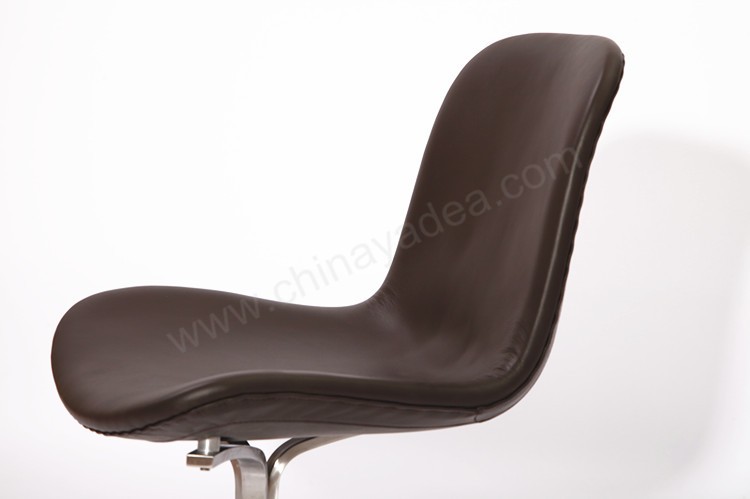 Poul Kjaerholm was a trained carpenter and continued his studies at the Danish School of Arts and Crafts. He had a particular interest in different construction materials; especially steel which he considered a natural material with the same artistic fineness as other natural materials. Poul Kjaerholm was employed at Fritz Hansen for about a year, where he designed a number of noteworthy chair prototypes like the PK9 chair.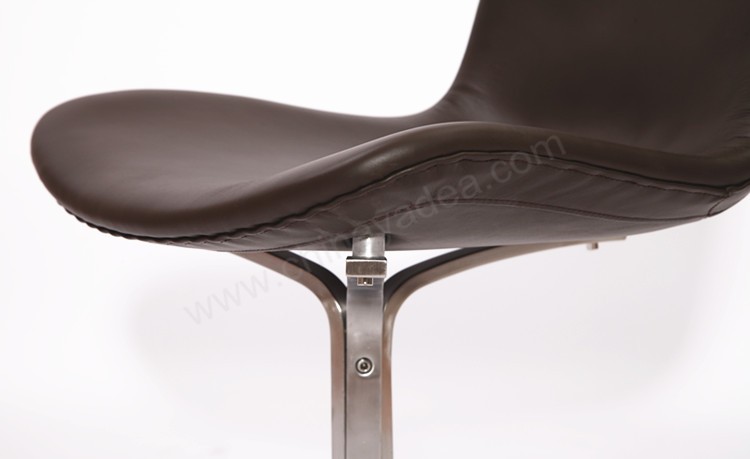 FAQ:
1.What is the minimum order quantity?
Regular model and color,MOQ is 1.
2.How can i pay the order?
We accept bank transfer,Paypal(small order),western union
3.How long is the delivery?
Normally production time is 15-30 days.Full container order with assorted items and color require 30 working days.Small order 15-25 days
Shipping time 30 days to port in West Europe and East coast of North America.15 days to Australia and west coast of North America.7 days to port across East and south Asia area.
4.Should i worry about the customs issue?
NO.We have been involved in the business since 1999.Experienced in exporting these replica furniture and the cargo will reach you in good condition
5.How do you ship the order,by air or sea?
Normally by sea,though slower than by air,but saving money.
6.Can i get my money refund if i receive a defect Coffee Table or Sofa?
YES.You will be refund if the furniture is broken.2 years warranty period.
7.Do you have showroom where i can see and touch the furniture?
YES,Our showroom address:4B building,228 Industrial area,Xinyi Rd,Heng gang town,Long gang district,Shenzhen city